Want to hear some ideas about how you can get involved in This Time I'm Voting? After attending our first election workshop in Dublin, Antonio has gone about distributing leaflets, giving out badges and conversing with citizens by traditional door-to-door canvassing!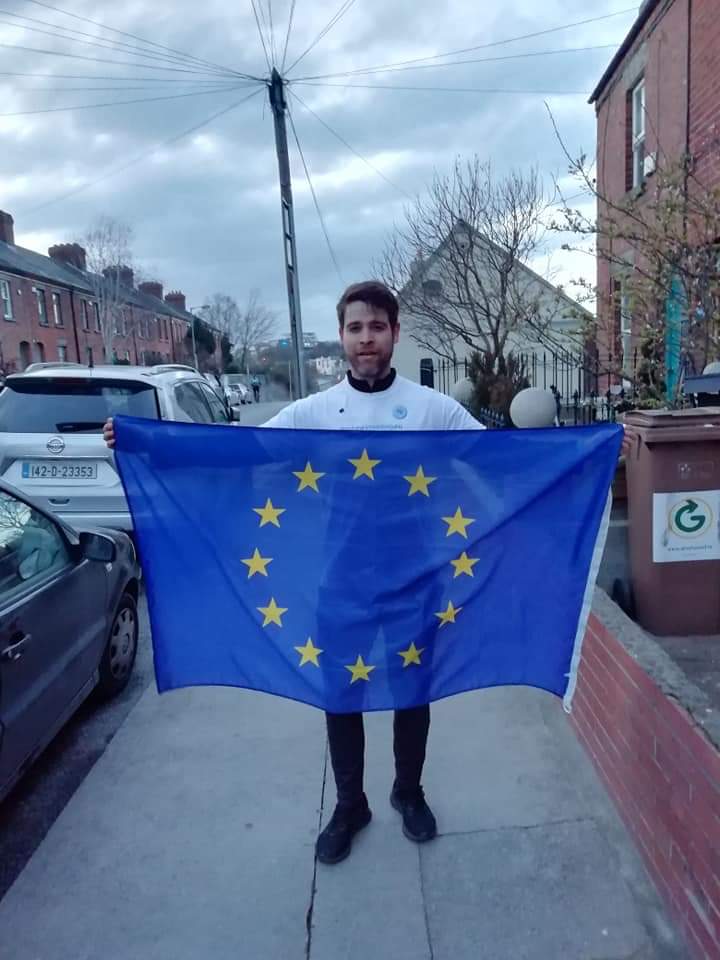 After attending the first This Time I'm Voting workshop in Dublin last year, I decided not only to promote the European elections but to also encourage citizens throughout Ireland to embrace the democratic process and cast their vote on 24 May! 
On a weekly basis, I have been knocking on doors, dropping leaflets, distributing leaflets and handing out badges throughout Dublin city centre with the objective of informing as many people as possible about this election! Because this time, I want everyone to vote for a Europe in which future generations, climate change and democracy are at the top of the list!
When I knock on doors and speak with neighbours and friends, I feel I am adding an extra value to the campaign! That is why I and four volunteers go out on a weekly basis, both evenings and mornings, and speak directly with EU citizens living in Ireland.
When I walk throughout Dublin city, promoting the elections on Grafton Street, near Stephen's Green and elsewhere, you realize how many people love the EU - this feeling motivates me even more!
- Antonio De Leon Vega
Fancy joining Antonio and all of our volunteers throughout Ireland? Become a volunteer by clicking here